Motion graphic template where you can create SoMe videos online.
Modeck is a solution where you can create short videos for SoMe without needing to install motion images programs to your computer. The template has different transitions with animations in BIs visual style. All you have to do is to log in to Modeck and put in your text and images. When it is ready the solution will render the video and you will be able to download the video and share it.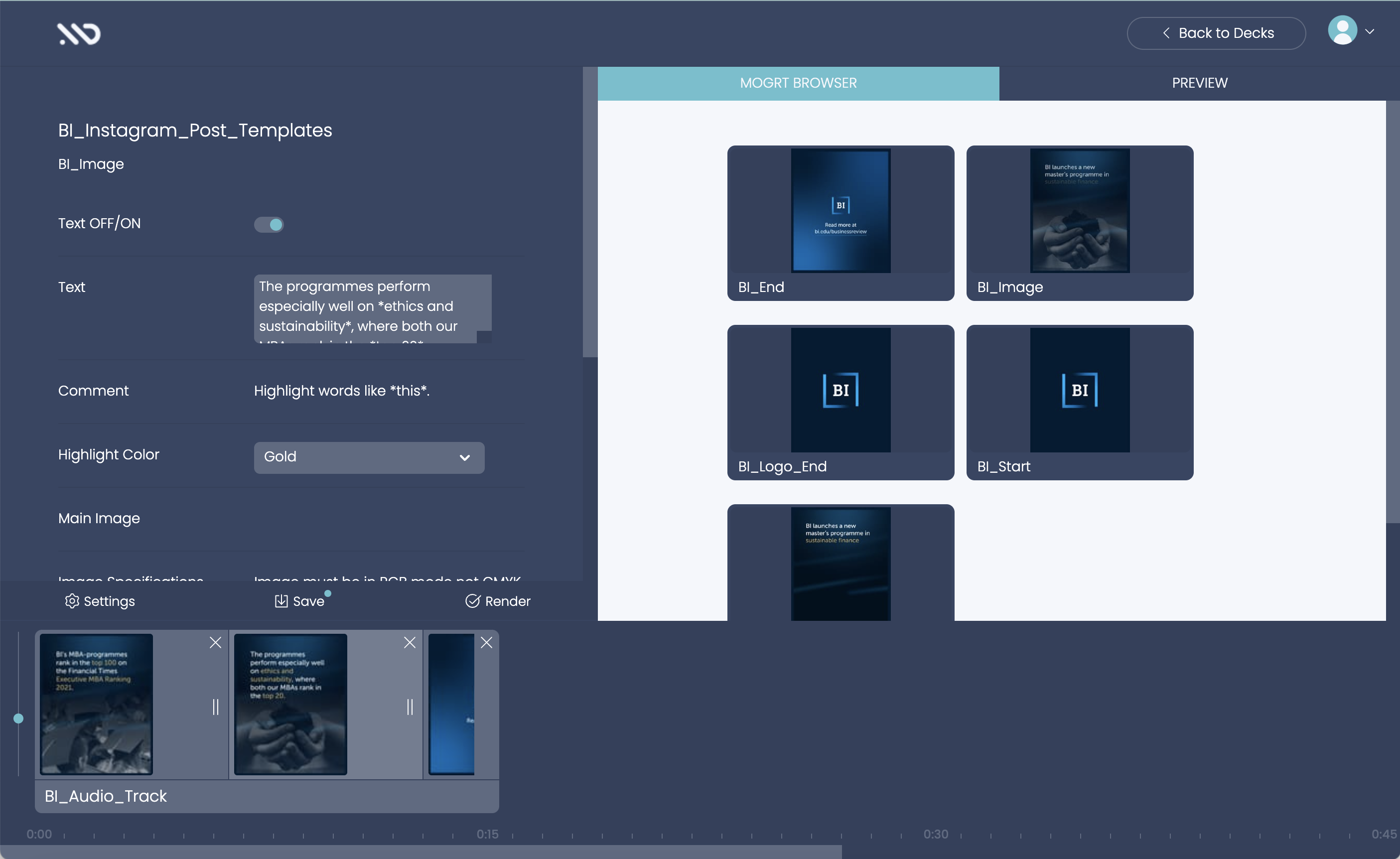 Contact the graphic department for log in information.